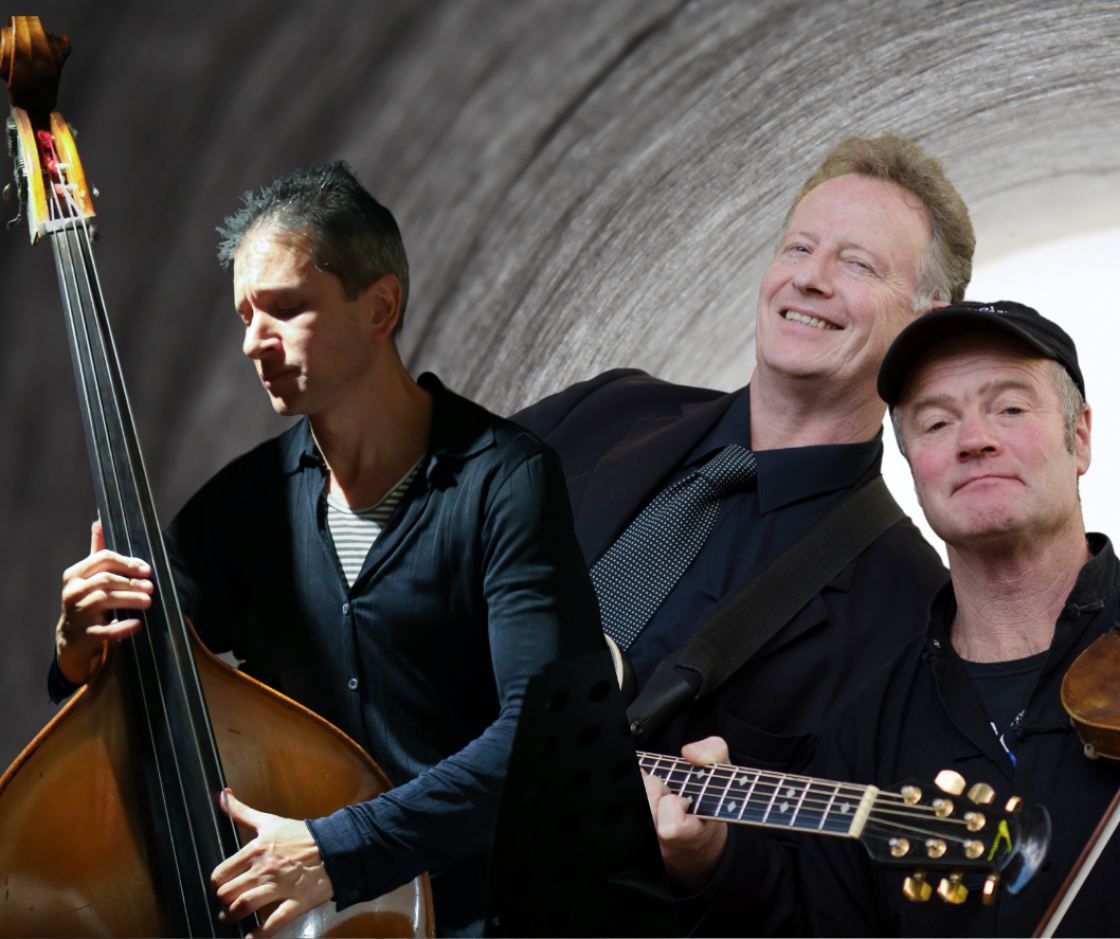 About Us
Richard Adams (Violin/ vocals), John Quigley (Guitar/ vocals) and Aaron Codell (Bass/ vocals) take you on a musical journey in a show packed with some real gems, honouring timeless jazz classics reinterpreted by the group and a selection of their skilfully crafted original music - evocative and arresting - A superb concert act!
Richard Adams - Violin, Vocals
Richard is a professional musician, painter and actor. As a musician he has received critical acclaim with his own Richard Adams Quartet and the jazz fusion "Neon Quaver". As the focal point of the Nairobi Trio Richard connects instantly to the audience in a performance that is expressive, energetic and fun!
John Quigley - Guitar, Vocals
Singer/ Songwriter/ Guitarist and percussionist, John was instrumental in forming several well-known indie groups in the '80's and '90's before shifting his interest to the Jazz idiom and forming the Nairobi trio in 1989. John writes most of the Nairobi trio original material in collaboration with the other members and is an accomplished producer and music business executive, with many years experience in music education, promotion and marketing, John manages the band and runs the Waiheke Jazz Festival every easter on the island, where he has lived for many years.
Aaron Coddel - Bass, Vocals
Aaron is well known in the New Zealand music scene, with many years of experience in multiple bands. Initially emanating out of Wellington, Aaron spent several years as a bassist for hire in the UK before returning to Auckland to cement his position as one of the top bassists in the country. Aaron joined the Nairobi trio in 2022, replacing original bassist, Peter Koopman. Aaron adds great energy and exciting virtuosity to the group, bringing his years of experience as a topline session musician to the fore.